Today we have Amy, from Amy Day To Day, sharing a few fashion tips while I'm on vacation! I found Amy's blog a few months ago and immediately fell in love. Her gorgeous pictures and pretty, effortless outfits always bring me back for more. I met Amy at the Provo blogger meet-up a few months ago, and love her even more now. I think you will too…
________________________________________
Hello, Merrick's Art readers! Merrick and I are blog friends turned real-life friends and I feel it is my duty to tell you that she's as sweet and down-to-earth as she seems on her blog. True story.
While Merrick and her little fam are off gallivanting around Disneyland, I am going to take over today and talk to you about shoes and accessories. And inexpensive ones at that. Because flats, belts, and other accessories can be great – and cheap! – ways to add a little flare to your spring wardrobe. Here are a few of my faves.
1. Scarves. Forever 21 has some really bright, beautiful scarves for under $10.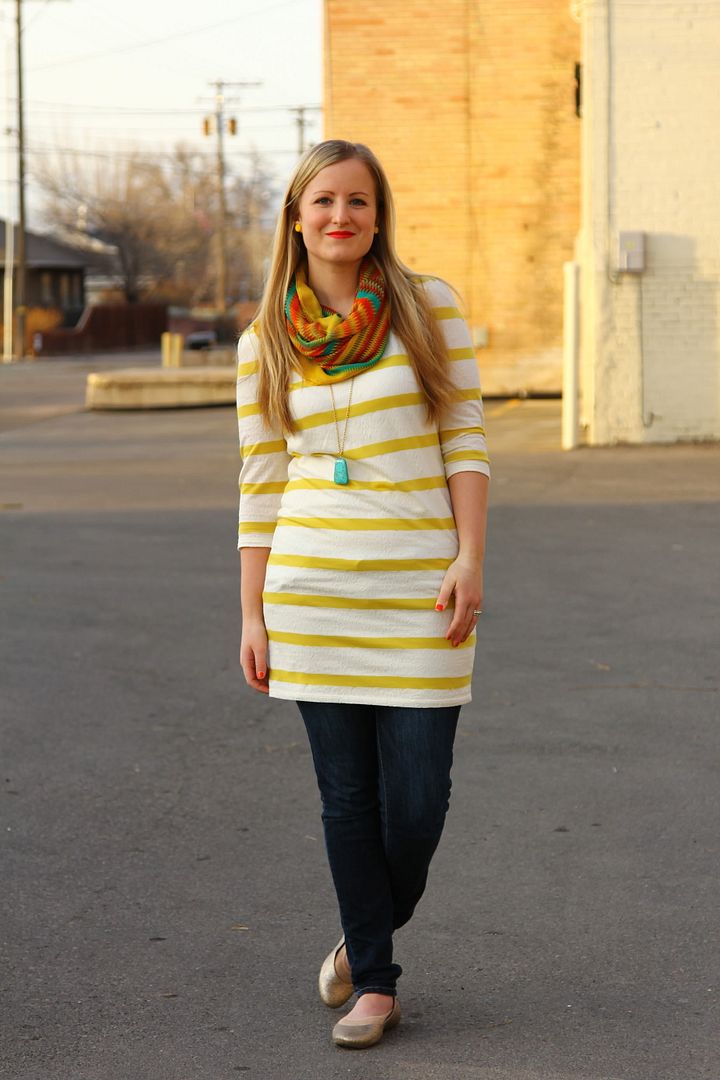 Forever 21 scarf and necklace. Payless flats.
2. Flats. You can find cute flats for really inexpensive, and since your bare feet just stink them up anyway, you might as well only spend a small amount of moolah on them. Right?! They are also a fun way to add color and pattern to your outfit.
3. Belts. I love belts that add a little oomph to an otherwise ordinary outfit.

As you can see, your best bets for cheap shoes and accessories are Target and Forever 21.
Now, off you go! Have fun experimenting with fun accessories and cute flats this spring!
«
Guest Blogger: SeeKaylaGo (& a Giveaway!) [CLOSED]